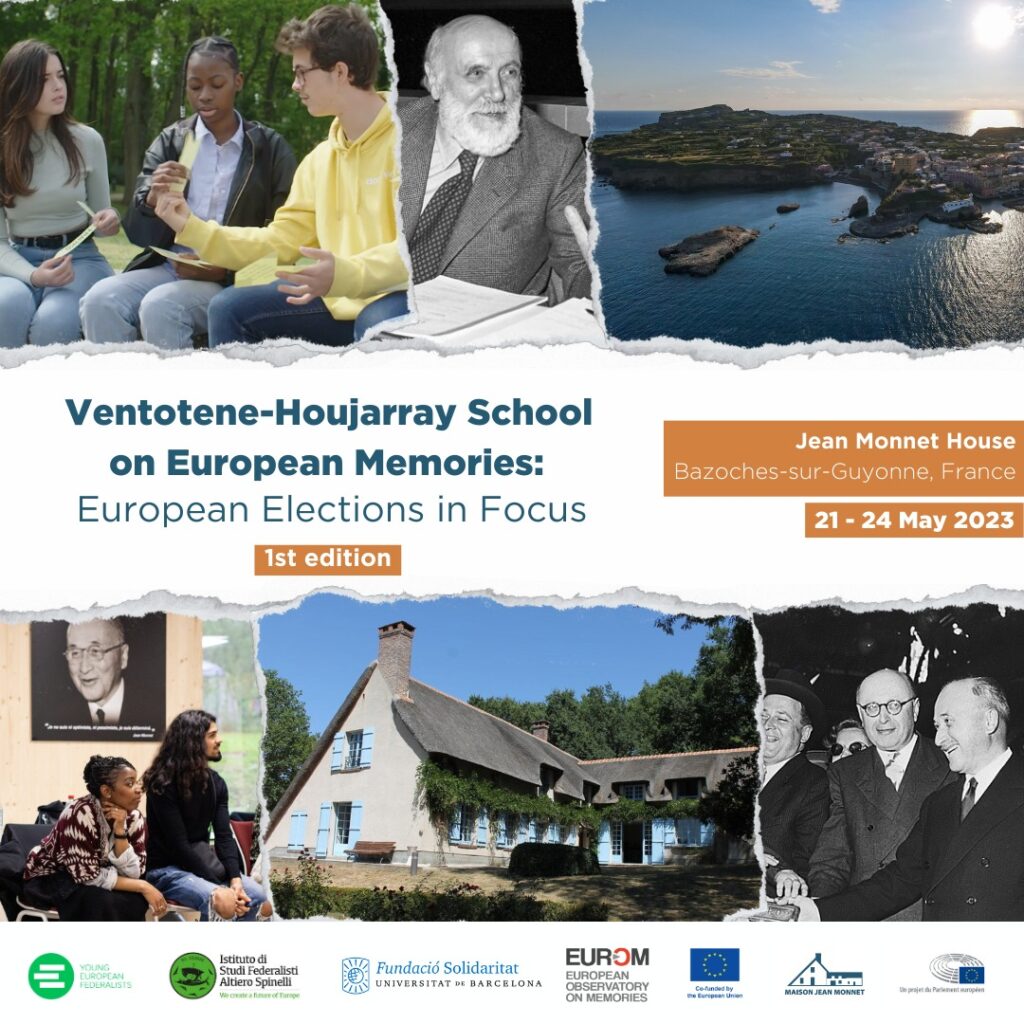 The first edition of the school Ventotene-Houjarray School on European Memories "European elections in focus" takes place in the Jean Monnet House, Bazoches-sur-Guyonne (France) from 21 to 24 May 2023.
The promoters of the initiative are Maison Jean Monnet, Institute of federalists studies Altiero Spinelli, EUROM, Fundaciò solidaritat, Young european federalists.
To view the programme, download the brochure.